I can't breathe...
I am so disappointed...
My world is tumbling down around me....
Maybe God is speaking to me....
What has the world come too??
I thought I was loved!!! MY GOODNESS PEOPLE!!!!
FREAKING MCDONALDS RAISED THEIR SWEET TEA PRICES from ONE FREAKING DOLLAR TO ONE FREAKING 19!!!!!!!!!!!!!!!!!!!!!!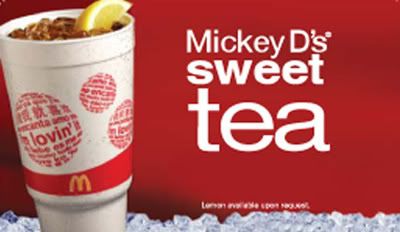 I cannot and will not pay $1.19 for a sweet tea that is making me fat!!
I need to go and write my letter of complaint to McDonalds.....
Tell me...is there hope?? Does anyone have a McDonalds near them that still has them for ONE AMERICAN DOLLAR??? HEEEELLLLLPPP!!!