Why the topic?? Well....I am SO excited about the season premiere's beginning next week! WOOOOOHOOOOO!!! And....
There is something seriously wrong with me.
I am ADDICTED to the new 90210 (shut up people... go ahead make fun of this loser ass stay at home mom of 30 years old...I DARE YOU!) as if I didn't get enough of the first series and now the new one??
Oh how I can't pull myself away. Hubby REFUSES to watch it so I have been DVRing the first and forthcoming episodes to indulge in while he is at work.
Seriously, is there something wrong with me??
And if there is....guess what?? I don't give a rat's ass :)
Cuz I LOVE 90210!!
oh and....Gossip Girl...it is SO delicious!
And while we are on the topic of favorite television shows...ones I just can't get enough of....
Here's my list
in no particular order (and most of these I am looking forward to the new seasons!!
1. 90210 (old and new)
2. Gossip Girl
3. Grey's Anatomy
4. Flip That House
5. Desperate Housewives (although I don't know why I love this so much because we have our own Wisteria Lane right in here where I live!)
6. Big Brother (Yep, watching this season right now....and loving it)
7. LOST
8. Young and the Restless (and I eat bon bons all day too)
9. Golden Girls
10. HOUSE
11. The Real Estate Pros
12. Cold Case
13. All the CSI (Vegas the best though)
14. Peep and the Big Wide World....go ahead make fun....but I actually sit down to watch this with the kids in the morning...it is SO worth it!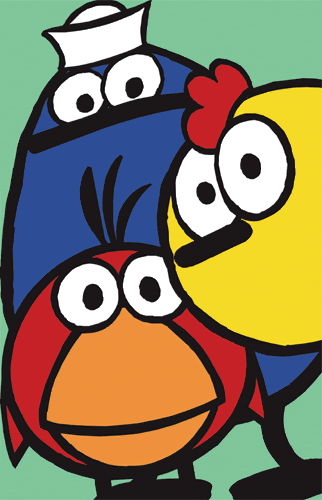 If you haven't seen it....watch it here...SO FUNNY!
http://www.youtube.com/watch?v=lo5y36-kh04
What are your favorite shows??? TELL ME TELL ME!