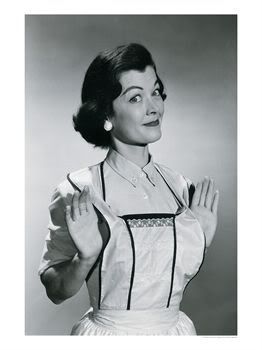 As most of you know or are learning to know, I am NOT little Miss Susie Homemaker. I prefer to work out of the home and pay people to clean for me (and change my sheets to fresh ones daily), however staying home is a choice my hubby and I made because it was what was best for Noah and Sydney. (It also didn't pay me to put 2 kids in child care and pay a maid, but that is besides the point). So, I have been FORCED to clean, cook, and become my worst nightmare..... a homemaker...and a pretty damn good one at that.
I manage to keep my house "red" or "read" up as we say in Pennsyltucky. This means "stuff" gets put away. I hate clutter being out, blankets strung across this way and that on the couches, pillows not placed where they belong, toys picked up and put where they belong, etc...etc. My hubby is notorious for putting things where they don't belong...like...oh there that spot in the pantry or kitchen island looks like a great spot for a dirty sock.... you catch my drift.....
So, keeping up with him, my two kids, myself, plus the 2 kids I babysit is an endless job. However, I manage to keep my home in a mediocre shape. I like my garbage emptied, sink clear of ALL dishes, things picked up and put away, floors vacuumed (daily) and mopped (weekly), blah blah blah.....
However, my bath and kitchen towels FREAKING REEK!!!!!!!!!!!!!! I don't know what it is...was it me not switching them quick enough from the hamper to the washer, Hubby's stinky body oils (not mine of course..I smell like roses ALL the time), or just the fact that they have been used off and on now for years..... (there Mom...Christmas idea: I need CLEAN CRISP BIG WHITE towels lol) or am I that sucky at laundry???
I did my research as always....I am a researcher...I spoke to my mother first, because like me, she learned to be Miss Susie Homemaker and believe me....if my mom could, she would hire a maid to come in daily and clean for her and change her sheets to fresh ones daily as well! lol.
She mentioned how she hangs hers outside on the clothesline... the sun and being outside tends to "kill" the stench. NEGATIVE: I can't do that. I like in a subdivision and clotheslines would hurt the property value. Sorry rednecks....we almighty ones here don't allow such ugly things (Sorry...that was supposed to be sarcastic...cuz for one...I am a Suburban redneck and proud of it. I want a clothesline to hang my granny panties on for the world to see, but I can't. I love fresh sheets right off the line....mom you spoiled me growing up.)
Anyway.....that won't work, so off to the Internet I go. I found a couple websites that were like...use some febreeze...whatever...why do people think febreeze will work? It doesn't clean my towels, it just masks the musty STENCH!! Febreeze is great when company is on the way and you need to make it SMELL like you really are Susie Homemaker!
Then I found one who said
3 Tablespoons of Baking Soda, 1/2 cup of white vinegar, your favorite laundry detergent
(Tide original of course), and wash in
HOT
water. Even mentioned stopping the washer to let it soak for awhile.
WOW dudes....my towels NO LONGER STINK!!! What the heck did we ever do without Internet?? lol.
That is the key Susie Homemaker Wanna Bes! It didn't form a big volcano in my washer either when I mixed the baking soda and vinegar either hahahhhahahahahahahha.....
Okay, now I am off to clean something while the girls nap.