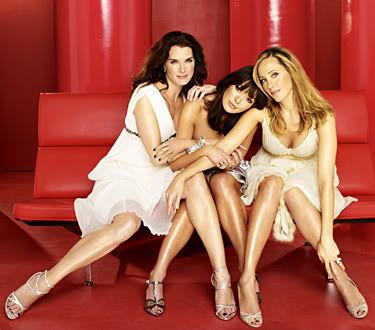 Thank you God for the possibility of keeping my Lipstick Jungle on air!
Thank you
Staci
for passing on the news to me! I am now in debt to you....whatcha want?? My right arm? My hubby the nights yours is working?? LMAO...whatever you want you can have! teeeeehhhheeeeeee
Here is the article she posted for me....
http://omg.yahoo.com/news/brooke-shields-lipstick-jungle-isn-t-canceled/15489?nc
I will continue my prayers for this creative, passionate tale of friends.
I would have put you first Staci...b/c right now you are pretty darn close to God with passing on that news to me. Now do you see why I keep you around?? You got the celebrity news! :)